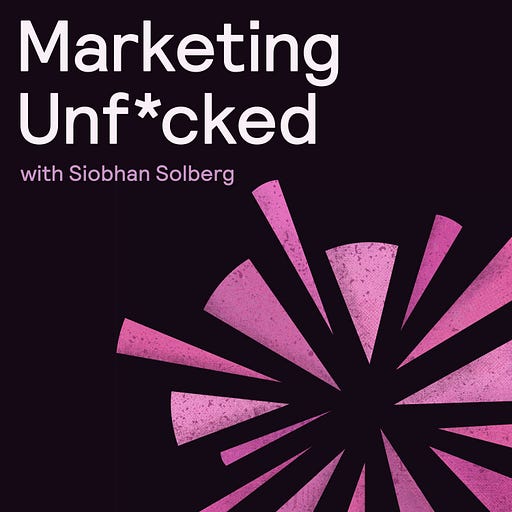 May 3 • 20M
Why You Need Customer-Focused Messaging
Diane Wiredu
The only actionable podcast to help you unfuck your marketing and run a business that gives a shit. Listen in on raw conversations with experts about ethics, privacy, and sustainability in marketing.
Words are powerful. As marketers, we know this is true. Yet so many businesses struggle to find the right message. If you want to unfuck your messaging, you've got to lead with the customer.  
So, what does this mean, exactly?
Messaging Strategist and Conversion Copywriter, (and the founder of Lion Words), Diane Wiredu, reveals everything you need to know about creating customer-focused messages in this episode of Marketing Unfucked.
Diane helps scaling SaaS and B2B companies simplify their message, attract more perfect-fit customers and get better results from their marketing. With a focus on customer research and brand strategy, she blends the art of storytelling with conversion-focused techniques to help her clients stand out from the crowd.
Tune in to find out how to get inside your customers' minds so that you can create powerful messaging that speaks to your ideal customer. 
In this episode:
Why your marketing messages should always 'lead with the customer'

The problem with copying your competitors instead of sharing messages your customers need to hear

How fear stops marketers from creating truly unique messaging

Why you need to focus on a specific message that speaks to your target customer

What it means to 'start small' when it comes to your messaging

How to identify and create an ideal customer persona

How Diane helps business owners identify their customer persona

The benefits of supplying copywriters with additional information

Tips to help you focus your messaging on the customer

How and why you should validate your messaging

How to unfuck your marketing by delivering customer-focused messages
Resources: